What do Google, Yahoo, Twitter, Microsoft, P&G, Hewlett-Packard and Apple have in common? Co-founders, and not a single founder, ran all these hugely successful companies.
Even startups in India have realised the importance of having co-founders and many of them, like Flipkart, have done well. So does this mean having a co-founder is a success mantra for every entrepreneur?
Let us discuss.
Starting a new business is always exciting. Running it requires a mix of technology, marketing, communications, networking and people & business skills.
It is rare to have all these qualities in a single person. Hiring a senior resource might be out of question, especially if you are bootstrapped. If you are willing to part with some equity, say 20 per cent – 30 per cent, a co-founder can take care of lot of your troubles.
If you have two-three experienced people working as co-founders, without asking for monthly salaries during initial days and giving their 100 per cent (since company's progress directly benefits them), you cannot ask for more.
Moreover, while becoming an entrepreneur is a dream for most, the road towards creating a successful business is not easy.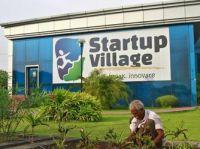 It is common for the founders to feel lonely in the business at times and a co-founder helps in brainstorming and discussing future of the company.
Co-founders often have disagreements with each other leading to long discussions. Many novel ideas are known to have come out of such sessions. Choosing one is not an easy task and you must invest significant time and energy before finalising one.
Time invested at this stage would help you avoid possible wastage of precious time on litigations at a later stage, should you get stuck with a wrong choice.
A rule of thumb, advised by the seasoned entrepreneurs, is to have complimentary skill sets between the co-founders. Some of the examples are sales/marketing & distribution, dealmaker & technology, communications & technology etc.
The first step is to do a thorough scoping of needs, detailing what gap co-founder is required to fill. Although in new businesses the lines of responsibilities often blur, the governance structure needs to be absolutely clear.
The second step is to look for a person's nature of experience, credibility, culture fit and, last but not the least, passion for your business. Doing few reference checks might be a good idea.
Many co-founders of successful startups have either been batch-mates in college, or worked together in an organisation. Sometimes personal relations/ contacts also come handy in hunting for a co-founder. There are several online portals as well that connect entrepreneurs with those willing to join a company as co-founder.
Having a co-founder does not guarantee success for a startup. In fact according to an estimate, more than half business partnerships fail within 12 months of starting-up.
Not only this, the level of exuberance displayed by the co-founder at the stage of joining might not remain same few years down the line.
Getting married, having kids and raising them, personal ambitions, ever-changing market scenarios and newer opportunities might significantly alter the interests of co-founder with passing time.
A practical approach is to be mentally prepared that things might not work out as planned, and should it happen you would resolve the issues amicably. If not settled in a professional way, the mutual discord will be out in the market sooner than you think.
And any issue between top-management does not bode well for the team morale. It will negatively impact entire company and defeat the very purpose for which you set out to hunt for a co-founder. So do your homework well before taking a co-founder onboard.